In order to maintain the equity of the Rice brand, the identity should never be modified or altered. The following are examples of incorrect usages that must be avoided. If you have an application that requires that these rules be violated, you must contact Public Affairs in order to determine the best solution for your application.
Do not combine or include the Rice logos, shield or wordmarks with other marks or logos in any way or use them to form a sentence or phrase. 
Do not modify the Rice shield, logos or wordmarks. All official versions of the Rice logos and wordmarks can be downloaded at bit.ly/university-logos.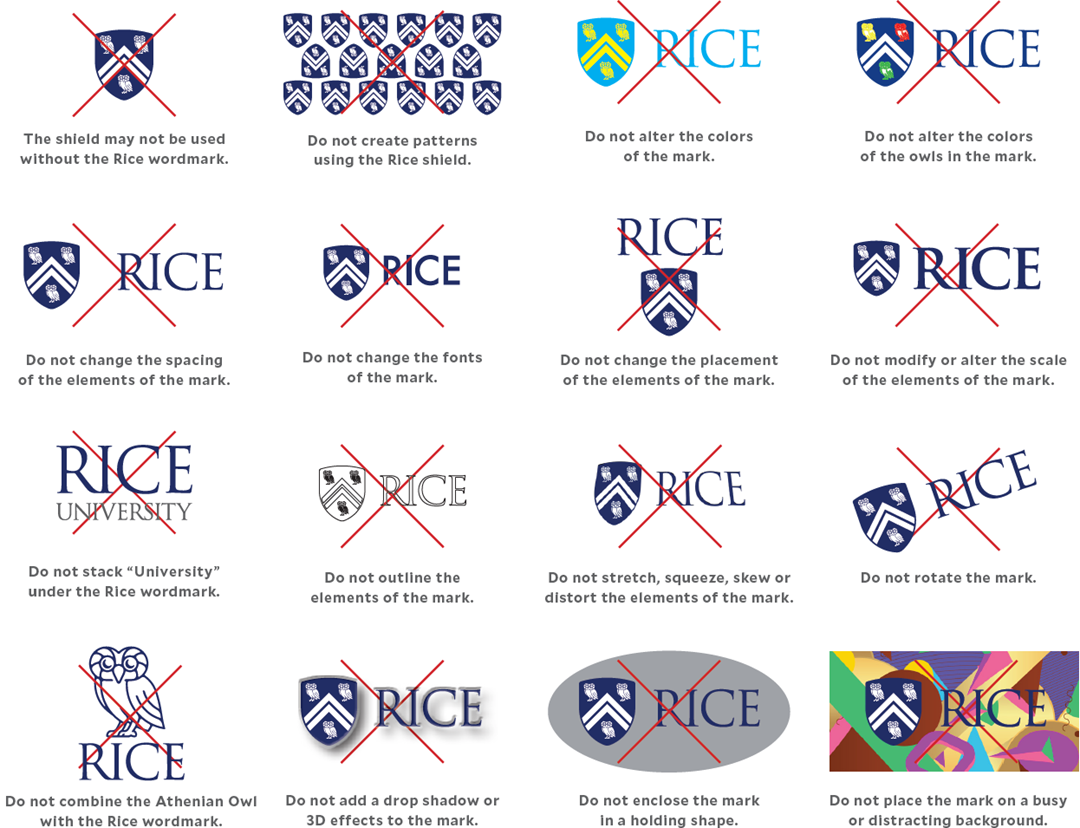 All retired versions of the Rice logos should not be used. The historical logos included here are no longer compliant with the current Rice brand standards.