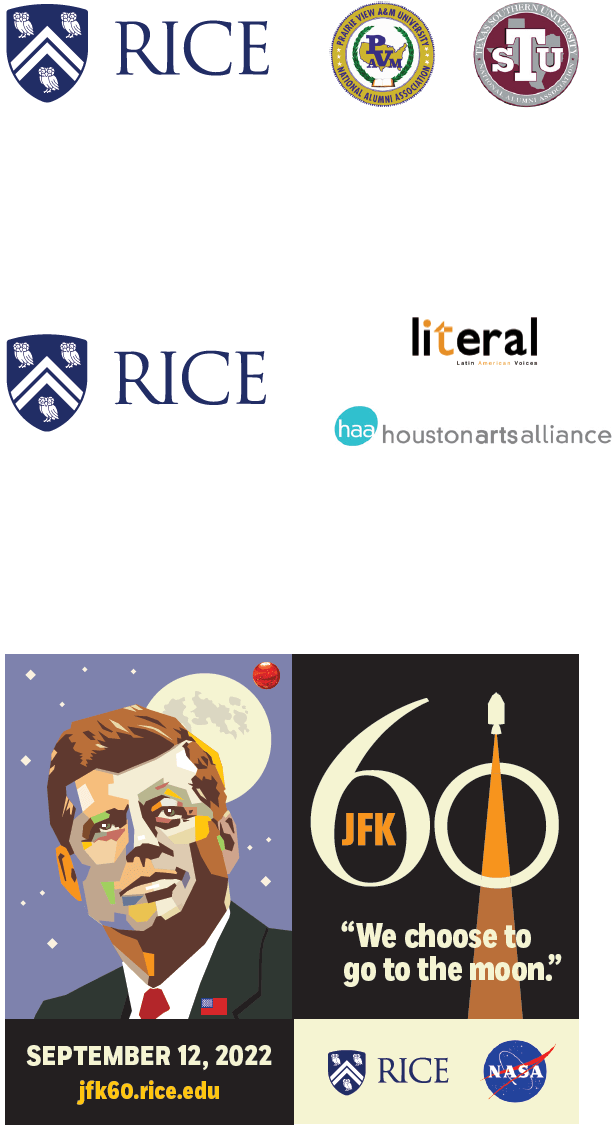 Rice departments, schools and organizations — such as institutes, centers, consortia and laboratories — that deal extensively with the public or external groups often have the need to use the Rice logo in combination with an external organization's logo or trademark. This section provides guidelines for displaying the Rice logo in a manner that protects our identity, while allowing the university to be seen as a member or participant in the desired program, event or other occasion.
Clear Space and Minimum Size
All the basic requirements regarding minimum size, clear space and positioning must be followed when the Rice logo will appear with an external logo or trademark. The Rice logo must be surrounded by clear space to ensure its visibility and impact. No type or graphic element of any kind should invade this space.
The logo must be surrounded with a minimum clear space equal to the height of the owl in the shield.
The shield must be no smaller than one-half inch in height and/or equal to or greater in height than the largest graphic element of the additional mark or marks.
Positioning
If possible, position the Rice logo as either the first or last logo in an arrangement of multiple marks so that the university name is in the most visible position.