Dear Colleagues, 
Rice University has an incredibly sturdy foundation that is continually growing and adapting to meet the needs of our students, our community and the changing world. It is among America's top research institutions, with a long history of excellence in teaching, research and creative works. We have exceptional undergraduate and graduate programs and employ great faculty and staff. We are fiscally strong, recruit the top students from across the globe, and provide a culture of care and inclusion.  
Rice also is at an inflection point in a new era of change. As I said in my inaugural address, "In the coming years, Rice will significantly increase its visibility and impact as a premier research university. We will have graduate programs of the same distinction as our undergraduate programs, all while strengthening what Rice is well known for — an unparalleled undergraduate education. This university will be grounded in all we do by the values of diversity, equity and inclusion, a place known for its culture of care, tolerance and understanding." 
As higher education becomes ever more competitive and as we set forth on a new ambitious path, we must work harder than ever to be heard. That means amplifying our voice by speaking as one interconnected university. Only by presenting a clear, coordinated identity, can we give Rice a face that more people will recognize and value.
The identity standards detailed here provide a visual language that reflects the university as a whole, while still preserving the individuality of our many parts. It is designed to answer your questions about logos, color, typography and more. Please keep the link handy and consistently apply these standards in all your communications.
As we embrace the opportunities ahead, our wordmark, logo, seal and mascot connect us with Rice's noble and notable past. They embody the excellence we pursue and apply every day in our education, research, scholarship and creative pursuits. They remind us what it means to be Rice. Thank you for bearing them proudly.
Sincerely,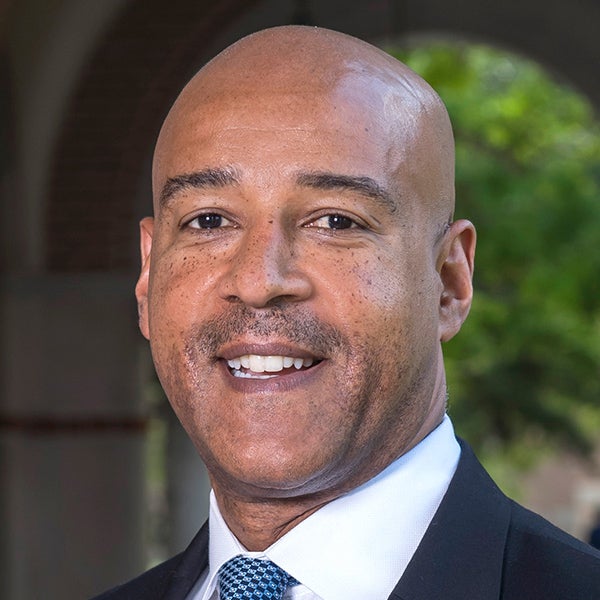 Reginald DesRoches
President